Have your staff do a simple experiment. Before coming into the office, blindfold them and have them walk into your waiting room one by one. Ask them what is the first smell that comes to mind. Do the same thing yourself. You'll be amazed at what this very simple, inexpensive self study will tell you about your "customer experience."
If someone asked which of the five senses were most important to you, would smell be in the top three? Probably not! Smell is one of the most powerful and important senses, yet somehow gets overlooked. But what does it have to do with marketing your business?
When someone walks into your office, which of the five senses are immediately engaged. If there is a bad odor, guess what, that's the first impression you're giving out to existing and potential new clients. Believe it or not, first impressions and decisions on whether to become a repeat client or not are greatly affected by the customer experience of sitting in your reception area.
Most of us have experienced moments in our lives where a particular smell brings an old memory right to the front of our mind with incredible detail. In a study at Northwestern University researchers are looking into the link between the sense of smell and our emotions and why a certain perfume or the scent of baking pie can conjure memories of a long-dead loved one. While conversely, the smell of diesel fuel might trigger a flashback for a soldier suffering from PTSD. For me, Thanksgiving wouldn't be the same without the aroma of the baking turkey in the oven, nor would Christmas be the same without the pine scent of the Christmas tree or the cinnamon cider filling the house with that unmistakable scent.
Engaging the senses of your clients in a positive way is actually at the root of how Reputation Management works. If you have specific questions not directly answered in our Reputation Management Report please feel free to call me directly at 760.445.3315. I am willing to take your direct calls to answer your questions because this is a critical issue to understand.
The last thing you EVER want to hear is "I really like Dr. Smith, but the smell in his waiting room makes me feel like I'm in a hospital" A negative patient review or a complaint to potential referral friends can have a devastating affect on your business marketing.
Get our
Reputation Management Report
on how to become a top 10% reviewed practice across the web and prevent damaging reviews. A study by Harvard Business School found that "Every Star in a Review Leads to a 5-9% Jump in Revenues". The top 10% of reviewed sites get 60% of the business online. Also it has been found that a specific methodology combined with good customer service gets a firm into the top 10% fastest.
In the information age, it is too easy for a reputation to be tarnished and all such attempts by any client needs to be arrested before it goes public. Are you MANAGING YOUR SMELL REPUTATION? This FREE ebook is the NUMBER ONE resource to help you manage and protect your hard won reputation. If you want to learn why;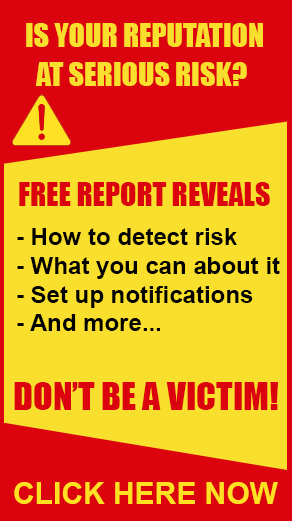 Did you know that Google is actually PENALIZING YOU if you don't have "enough" Google reviews!!!!
Read that AGAIN! Let it sink in nice and deep…
YOU ARE BEING PENALIZED for not having "enough" reviews on Google from your patients…
So, I'm telling one of our clients about what happened to a dentist I know when an unhappy client went on Yelp, Merchant Circle, Insider Pages and Yahoo!Local to say how unhappy she was with the service. Didn't matter that she got great service and just didn't want to pay her bill, the review sites don't care about that little detail! Well, his head just about exploded right in front of me as he told me the details of his horror story about Google Local Reviews. Do you know what your patients are saying about you? Have you lost recent Google patient reviews? Did you know that not having "enough" Google reviews can be as bad as not having good reviews?
I could give you all kinds of reasons, but the best advice I can give you is do yourself a favor…Fill out the form to get our
Reputation Management Report
.